Left: Temple of Heaven
Right: Mountain Palm
In ancient times, The Temple of Heaven was visited by emperors who prayed for a bountiful harvest and revered it as the center of China. For some, it was and still is regarded as the center of the universe. Today, the Temple of Heaven Park (Tian Tan Gongyuan) is a hotbed for Bagua and Nei Jia practitioners in Beijing, and it is a mountain oasis rising above a seemingly more modern, overly busy city. The Mountain Palm of Baguazhang is a combination of a Yang Palm and a Tiao Palm that flicks out and up to "support the sky." It is also the Seventh Palm of Jiang's Old Eight Palms, and can be utilized, to not only split the hemispheres of an opponent's center of gravity but, to balance the flow of chi if optimal circulation is an issue. Chi Flow salutes the Temple of Heaven Park as one of the most special places on Earth to practice Bagua and the Nei Jia Arts.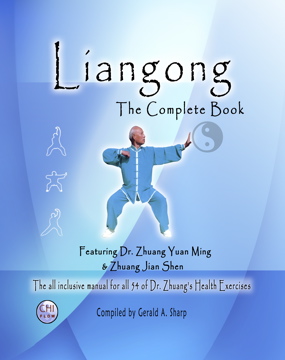 Explore Nei Jia Kung Fu, Bagua Mother Palms, and 12 Animals Applications
We've also recently updated our:
Chi Kung Overview, Ma Yueh Liang and Wu Ying Hua Tribute, and Overview of T'ai Chi pages
Liangong, the Complete Book! This comprehensive manual features Dr. Zhuang Yuan Ming, the creator of Liangong performing all 54 exercises from the three series. Our popular Liangong Video Series also features new footage of Dr. Zhuang Yuan Ming teaching the first 18 exercises! A Special, entitled "No Pain, No Gain", joins both the book and the video for comprehensive study.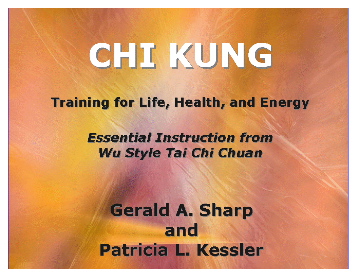 Chi Kung, of the Wu Style written by Gerald A. Sharp and Patricia Kessler Since producing the video series in 2006, we have had several requests to provide more information on the rare Wu Style Tai Chi Chi Kung. Now for the first time in print in any language, this comprehensive practice is available in book form. The Chi Kung is organized in two series: The Eight Methods and the Five Elements both of which are inter-related, yet address various aspects of chi flow and connective tissue enhancement. With over 300 illustrations, it is published in a horizontal format with a wire binding, in order to make it easy to stand up; much like an easel for easy reference during practice. Also check out our Chi Kung, of the Wu Style Video Series for more information on this profound and highly useful Chi Kung practice, as well as a Special joining both the book and the video series.