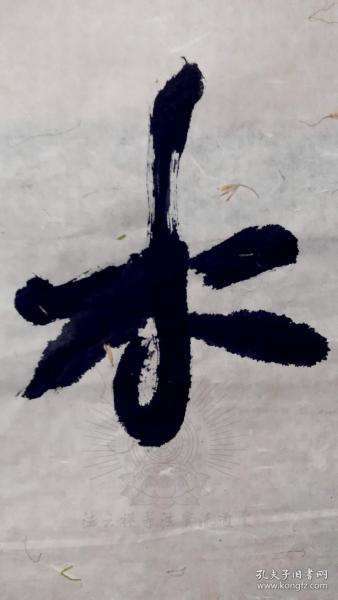 Left: Xingyi's "Water Fist"
Right: Chinese Calligraphy (Shui)
Applying the internal arts very often relies on adherence and exactness to neutralize and redirect an opponent's aggression. Xingyi's linear movements contain a host of angles and circles. While the Water Fist is very often associated with "drilling upwards,", some versions also associate the action of Water with rising, wrapping, and overturning. It's classic action is the uppercut, which can be combined with a hook. The character for Water(or Shui), which looks like drops or running lines of water, suggests the practitioner ought to be fluid in their movements but have density. You'll find the water character in words related directly or indirectly to water, rivers or liquids. While its main action is an uppercut, the wrapping hand prevalent in Jiang's Xingyiquan serves as a way to combine a parry, a hook, or as a way to wrap up an opponent for a take down. The concept of going with the flow that is central in forming the characters, and is a constant variable in the practice of Taiji and Bagua, as well as Xingyi, is a layer that martial artists, external and internal practitioners alike, utilize in order to reduce unnecessary resistance with opponents.